We splash water on it, we clean it, it serves as a backdrop for the toaster and coffee maker, we use it as a support for our recipe books. We see it every day and without it, our cabinets just wouldn't look the same.
I am of course talking about the backsplash, a name which i believe is a great way to describe its usefulness.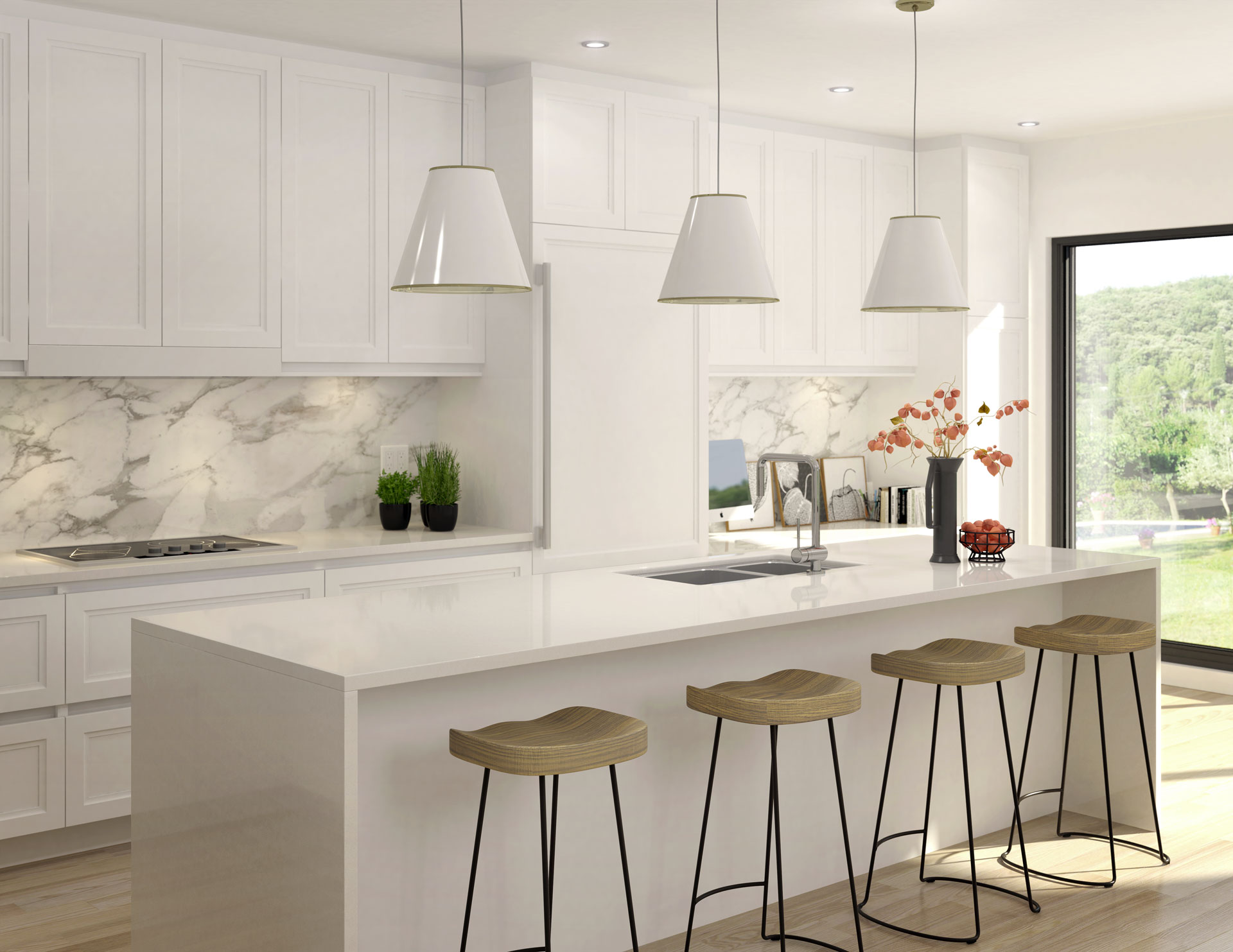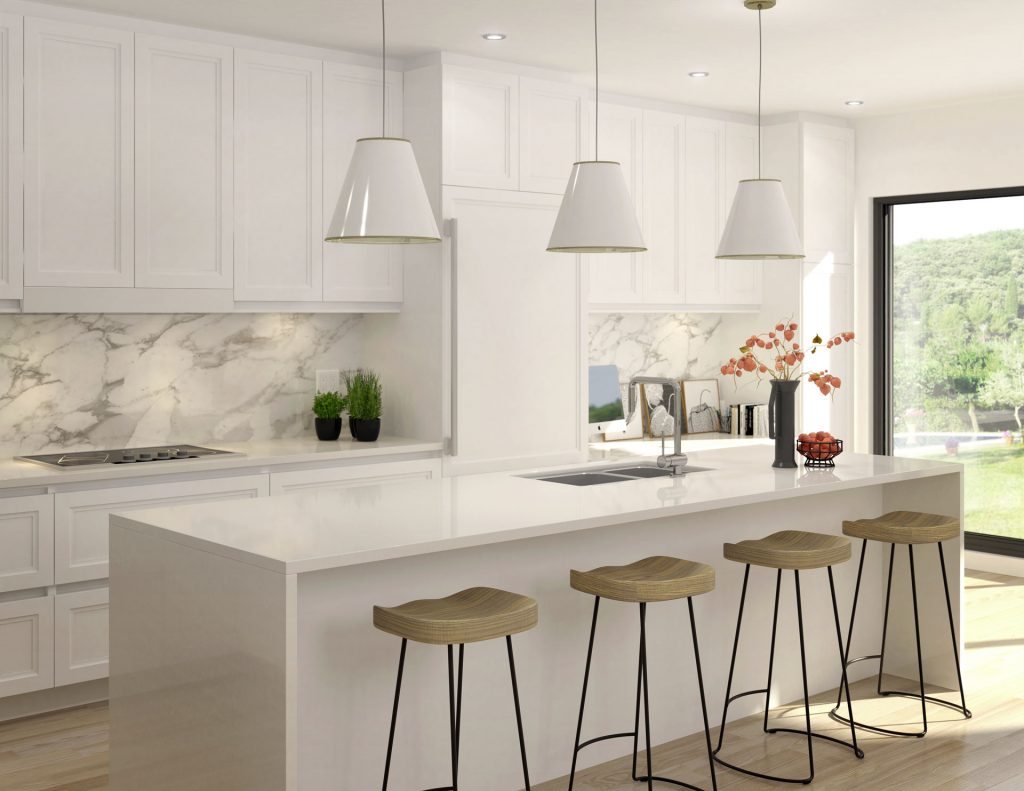 Tone-on-tone!
Today's hottest trend calls for tone-on-tone designs that beautifully complement classic and modern kitchens. By extending the laminate on this section of the wall, we can produce a tasteful and cohesive colour scheme.
Adepts of more modern designs will opt for thermoplastic 3D panels. Easy to maintain, their multiple forms enhance the space and bolsters the kitchen's look with its colours and textures. Our eyes are automatically drawn to this different surface and brings a smile to our lips every time! 🙂
In brief, a backsplash is an easy way to improve any kitchen, no matter its style. In addition to being a gorgeous complement, it will generate lots of compliments!
– Claude Béland
Interior designer
claudebeland.ca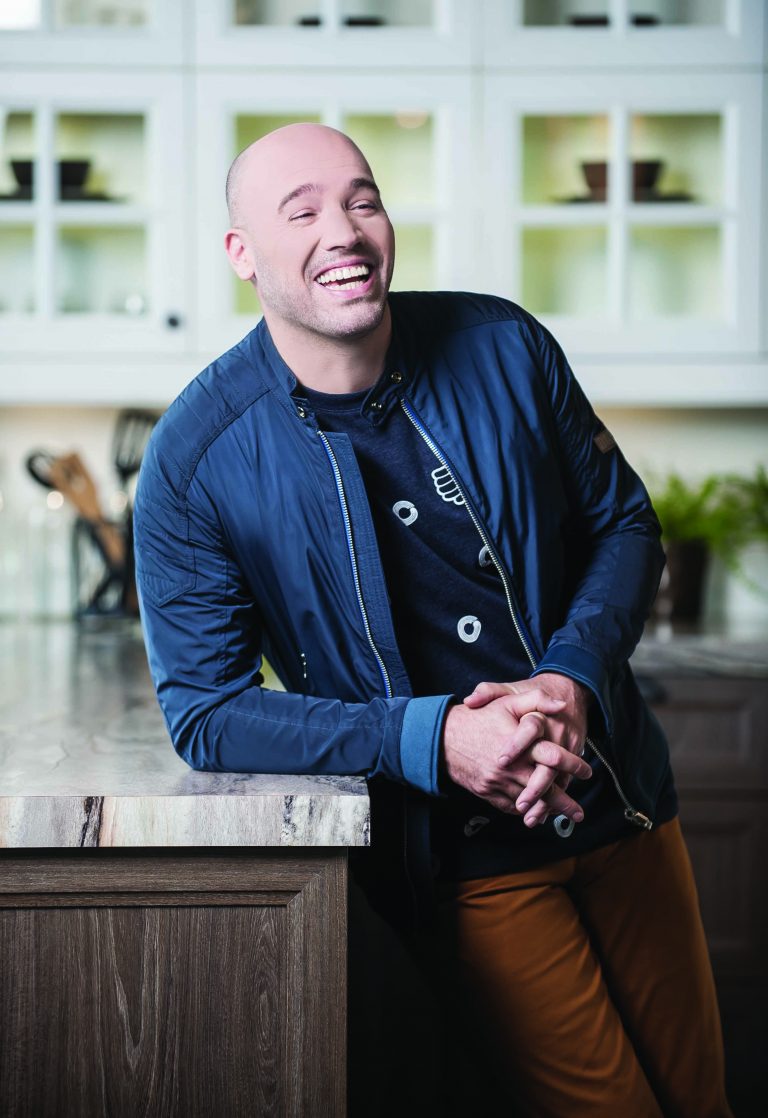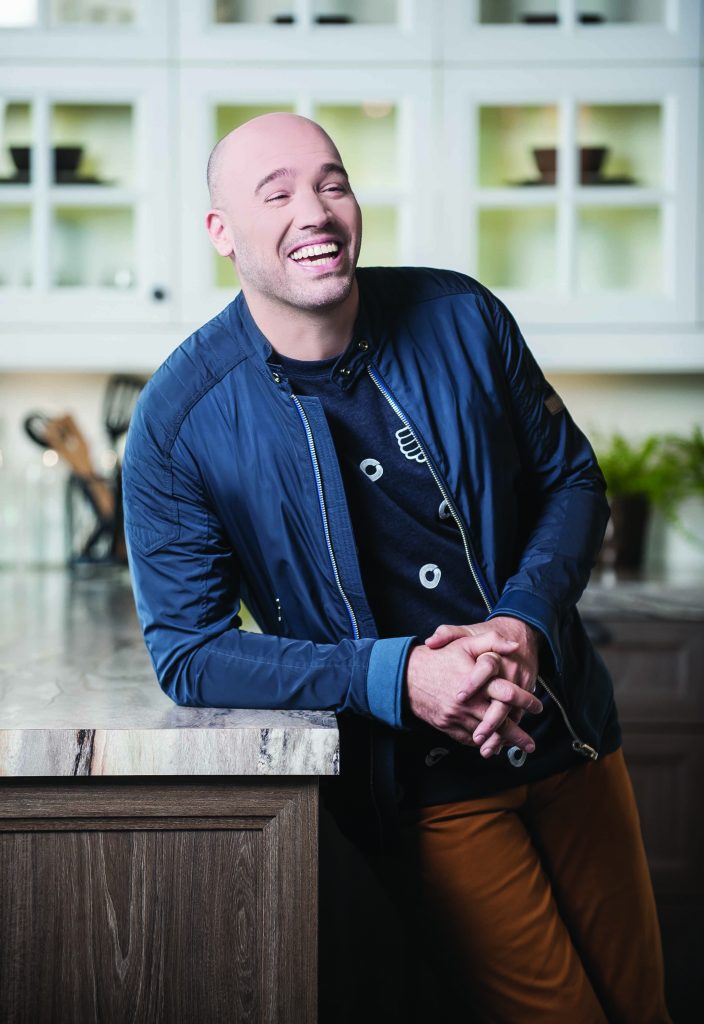 " In a kitchen, the ceramic backsplash is part of
the décor and it's also easy to clean! "
-Stefano