True or False?
Granite is easy to clean and maintain: FALSE
Granite requires regular sealing maintenance. Many experts recommend applying stone sealers on an annual basis. Additionally, everyday household cleaners lessen the effectiveness of the sealant. A specially formulated stone cleaner is required for everyday cleaning. Special granite cleaners and sealing maintenance cost on average an extra $300 – $400 annually.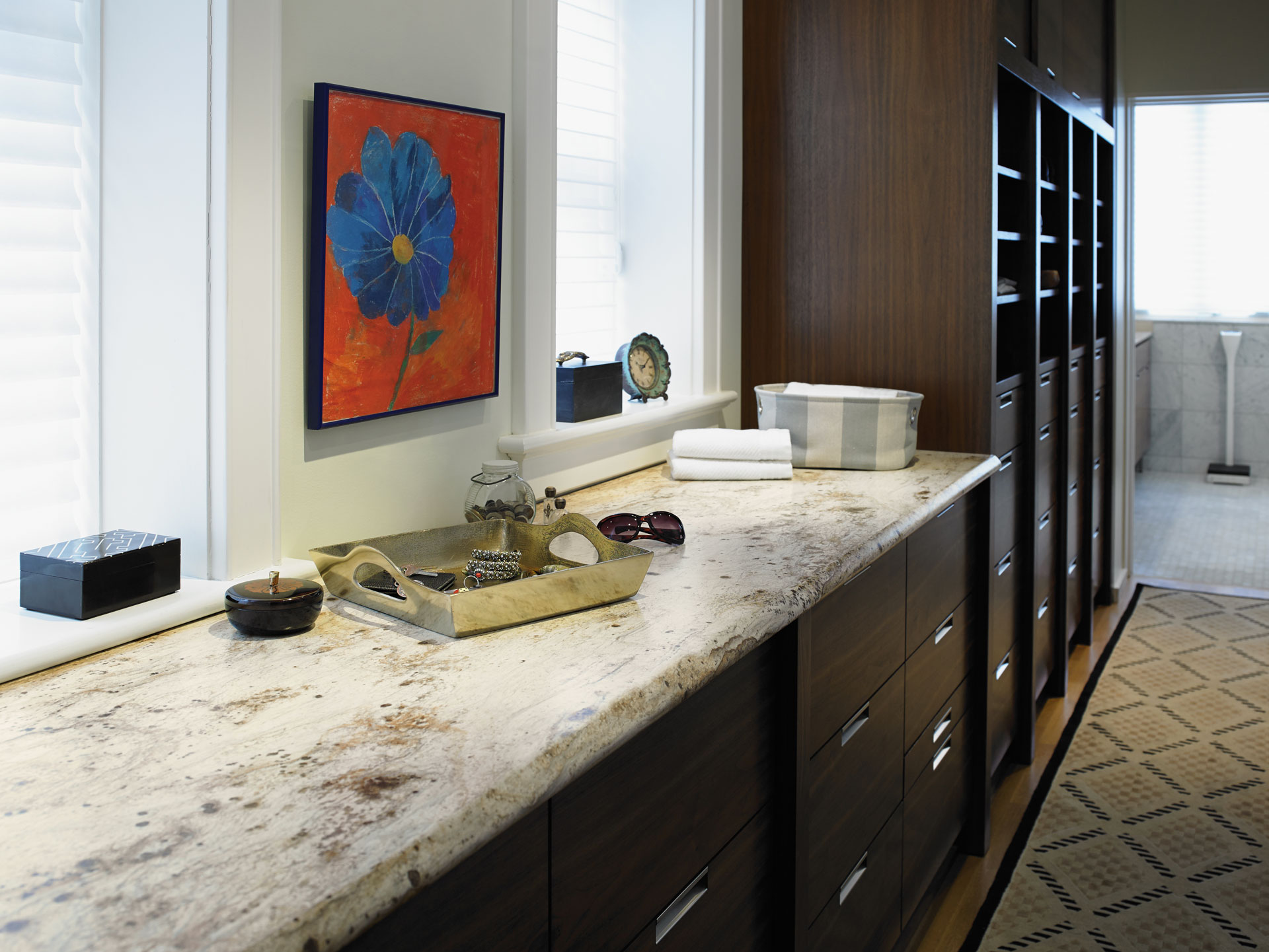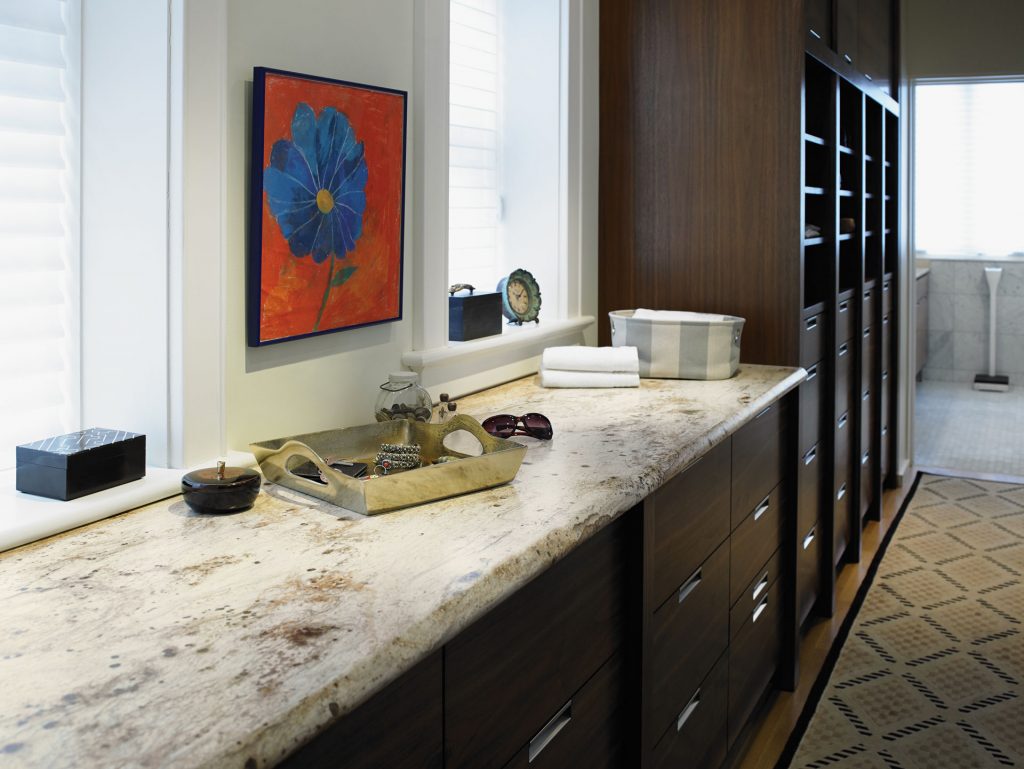 Laminate countertops easily chip and scratch: FALSE
Laminate countertops are no longer "delicate" like they were a long time ago. Laminate is as scratch resistant as many granite and quartz countertops.


Granite does not stain: FALSE
Granite is a naturally porous material. Grease, wine, and standing water have been known to leave stains on granite countertops. Being a porous material also makes granite highly vulnerable to bacterial growth.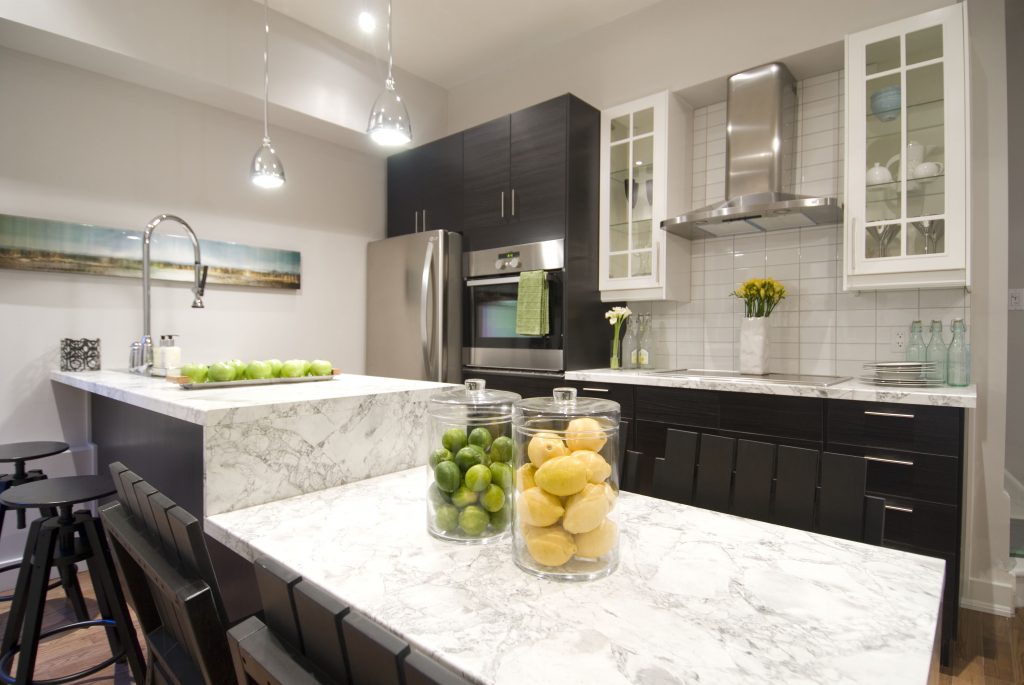 Laminate countertops are cheap because they are cheaply made: FALSE
Compared to many other materials, laminate countertops will be less expensive. However, this does not mean that they are a cheaply made product, just a great value.


Granite is as hard as a diamond, which means it is pretty hard to scratch during normal day use: FALSE
Diamonds are used to cut and polish granite. Granite contains feldspar and mica, making it less hard than a diamond on the mohs scale. Granite can and does scratch.


Laminate doesn't offer options: FALSE
Laminate suppliers offer hundreds of colours that can match any decor. Paired with Bélanger Laminates' 11 edge profiles, endless options are possible to complement any kitchen style.


When sealed, granite can withstand heat up to 572 degrees °F. Pots and pans can be placed directly onto the countertop with no worries: FALSE
According to the Marble Institute of America, the trade association of the natural stone industry, "Hot items should never be placed directly on stone. a trivet should always be used."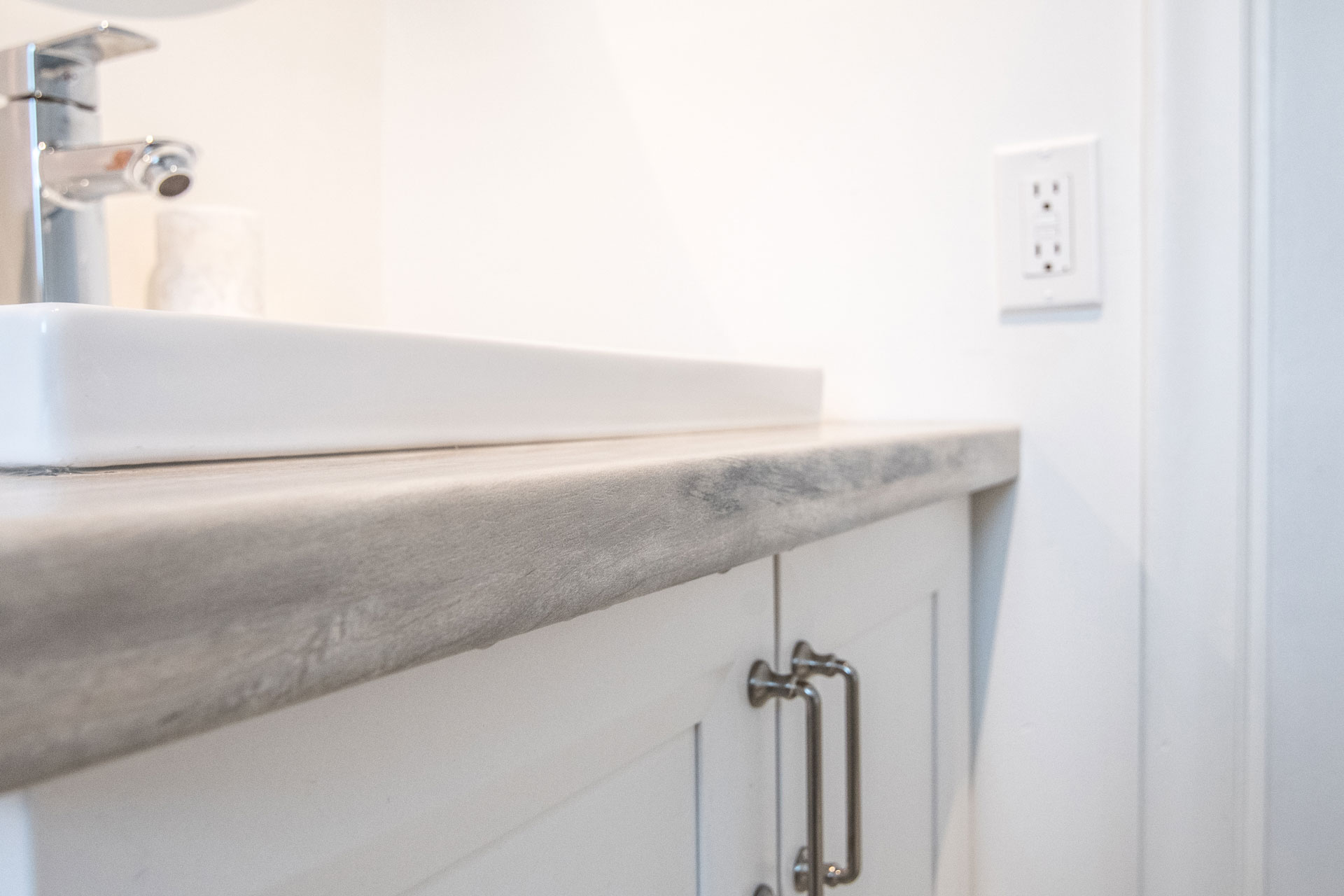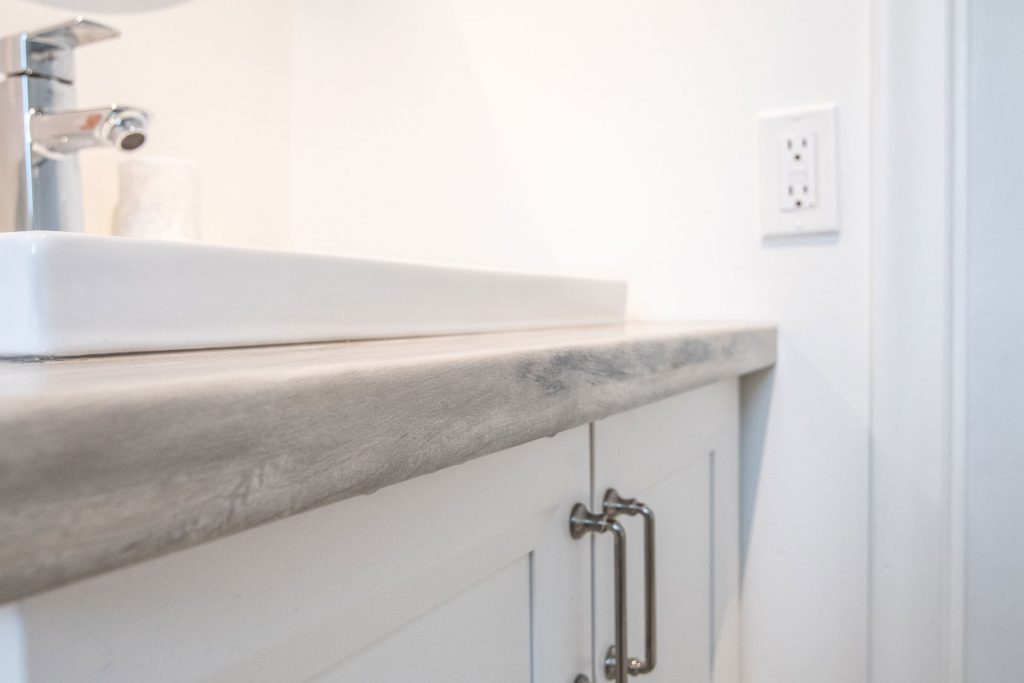 Laminate countertops will melt and scorch: FALSE
Laminate countertops can withstand heat up to 275 °F for short periods of time. (Bottom line – laminate can take some heat, but it's always recommended to use a trivet when placing hot objects directly on a laminate surface.)


Because granite is real stone, it's good for the environment: FALSE
Granite is a natural stone mined from the earth. Mining requires a lot of energy and fuel. Some granite mines are located in the United States, but many are in China, Egypt, and India, requiring the granite to be shipped long distances. Additionally, granite is a non-renewable resource. That means once it's mined, it's gone.


Laminate is bad for the environment: FALSE
Laminate is made from FSC wood and recycled papers, both of which are sustainable. It comes with an FSC (Forest Stewardship Council) chain of custody certification. Countertops can be installed with low-voc adhesives. Laminate countertops are lightweight compared to their volume, so transportation leaves a relatively small carbon footprint.


Granite adds resale value to your home: FALSE
Adding granite countertops may help a home sell faster, but it won't necessarily change the value. On average, granite only adds 25% of its cost to the overall value of the home.


Laminate countertops are outdated and old: FALSE
Laminate countertops reflect the latest trends in interior design.